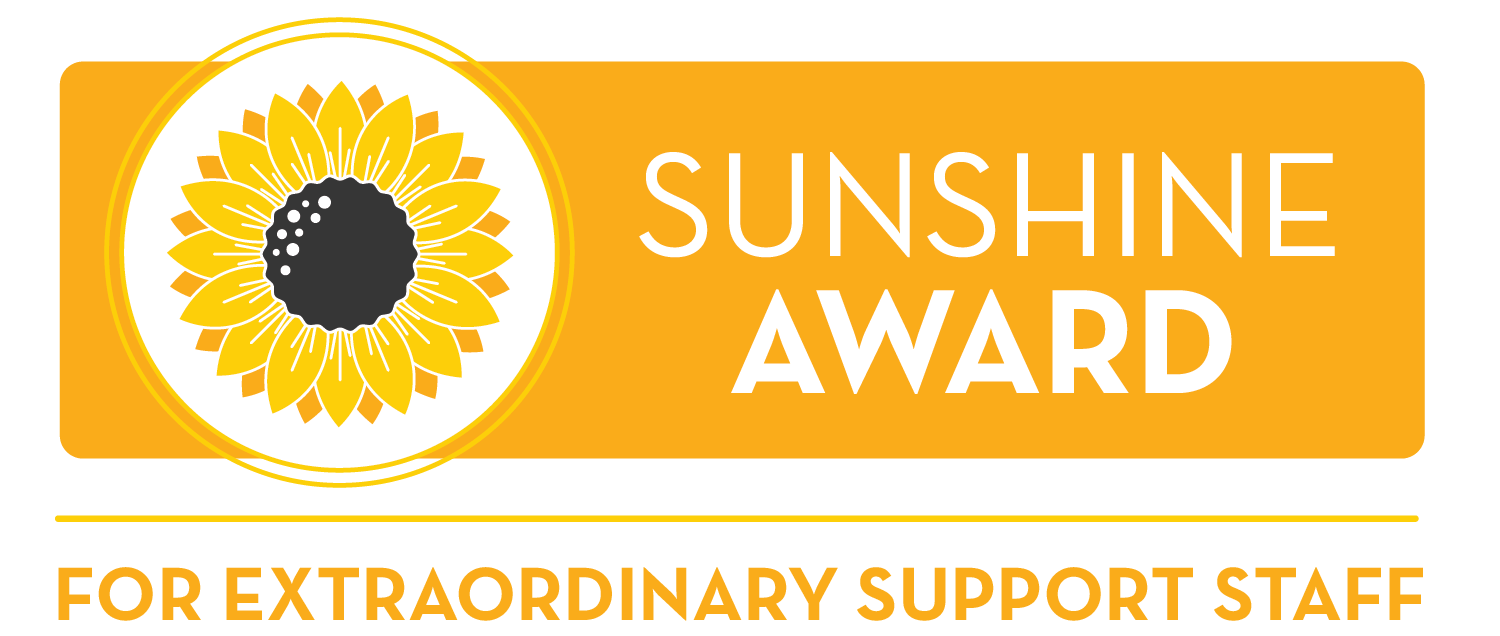 The Sunshine Award recognition program honors and celebrates the skillful, compassionate care provided by our ancillary services teams.
Ancillary services include EVS (housekeeping), Imaging (x-ray technicians, etc.), Laboratory (phlebotomists, etc.), Food and Nutrition Services (food service workers, kitchen staff, dietitians, etc.), Therapy (physical, speech, and occupational therapists, etc.), and more!
In short, The Sunshine Award exists to honor those staff members who are not primarily nurses. If you would like to recognize a nurse for outstanding care, please ask a staff member about our DAISY Award recognition program.
Anyone who experiences or observes extraordinary, compassionate care being provided by a member of our ancillary services teams can thank them with a nomination for The Sunshine Award.