Surgical Services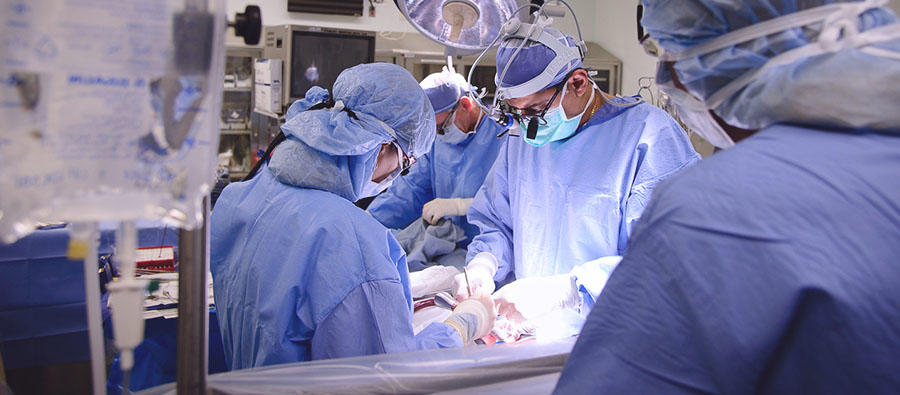 We are here to help you find what you need.
The Medical Center of Southeast Texas Beaumont Campus is focused on providing comprehensive medical care to meet your health care needs.
Our areas of expertise include a full spectrum of surgeries and procedures, assisting a variety of patients with their individual conditions and recovery needs. Our board-certified surgeons offer a full range of surgical services and are specially trained in leading edge technology using minimally invasive techniques. We are patient-focused and do everything we can to ensure the patient heals quickly and with as little discomfort as possible. Our physicians are available to provide comprehensive surgical consultation and care across a wide variety of conditions and specialties.
Surgical Services Offered at The Medical Center of Southeast Texas Beaumont Campus include:
Bariatric Weight Loss Surgery
Neuro / Spine
Gastroenterology
Ear, Nose & Throat
Infertility procedures
Gynecology
General Surgery
Orthopedics & Sports Medicine
Podiatry
Pain Management
Facial Plastic Surgery
Surgical Weightloss
A weight problem affects more than just the way you look. Being overweight significantly increases your risks for high blood pressure, high cholesterol, diabetes, heart disease, stroke, arthritis, respiratory difficulties and some types of cancer. As the second leading cause of preventable death, obesity is a major health concern. According to the Centers for Disease Control and Prevention, more than one third of adults in America — more than 72 million people —are obese. If you have had trouble losing weight and/or keeping it off, surgical weight loss may be a solution. Considered one of the most effective and long-lasting treatments for morbid obesity and related illnesses, bariatric surgery may improve your health and quality of life. When diet and exercise fail, Weight Loss surgery provides an option for patients seeking a healthier lifestyle.
Orthopedics and Sports Medicine
The Medical Center of Southeast Texas Orthopedics & Sports Medicine provides patient-centered compassionate care for orthopedic conditions of the young and old.  We are committed to finding solutions for your injury and getting you back to regular activities as quickly as possible. 
Neurosurgery
The medical specialty of neurosurgery is concerned with the diagnosis, treatment and rehabilitation of disorders affecting the central nervous system, including the brain, nerves, spine and peripheral nerves. The nervous system contains the brain, spine and the nerves of the extremities that carry electrochemical nerve impulses down the cervical, thoracic and lumbar spine and then into the arms and the legs.
Our medical specialists are trained to help patients with head and spine trauma; cerebrovascular disorders, such as aneurysms of the brain and clogged arteries in the neck that can lead to strokes; chronic low back pain; birth defects; brain and spinal tumors; and abnormalities of the peripheral (face, arms, legs, hands and feet) nerves.
At The Medical Center of Southeast Texas Beaumont Campus, our neurosurgeons stay at the top of their game by staying up to date on the advancements in their field through continuing education and research. We use a multidisciplinary team approach to diagnosis and treatment and non-invasive surgical techniques wherever possible to ensure the patient receives the best treatment available.
Gynecology
When surgery is necessary, our surgeons are the most highly trained and talented in their field. They employ the latest minimally invasive surgical techniques, including laparoscopic and laser surgery to facilitate faster healing with less pain, giving us the flexibility to design personalized treatment plans. We offer these treatment plans for patients requiring treatment for uterine fibroid, ovarian cysts, endometriosis, and gynecologic cancer. Other services include vaginal and incontinence surgery, uterine thermal ablation, uterine artery embolization, and infertility procedures.
Ear, Nose & Throat
At The Medical Center of Southeast Texas Beaumont Campus, our ENT physicians and surgeons have special expertise in managing diseases of the ears, nose, and nasal passage sinuses, larynx (voice box), oral cavity, and upper pharynx (mouth and throat), as well as structures of the neck and face. They specialize in providing minimally invasive treatment for the complex ENT conditions that patients may encounter.
Plastic Surgery
Plastic surgery is a medical specialty concerned with the correction or restoration of form and function of the body. The best known kind of plastic surgery is cosmetic or aesthetic surgery. The plastic and reconstructive surgery experts at Victory Medical Center are dedicated to helping you look and feel the very best you can. Our expert surgeons offer a variety of procedures to enhance the appearance of the face, breasts and body to achieve a naturally beautiful size and shape. While in our facility, our unparalleled patient-centric philosophy assures the highest level of service throughout your stay with us.