COVID-19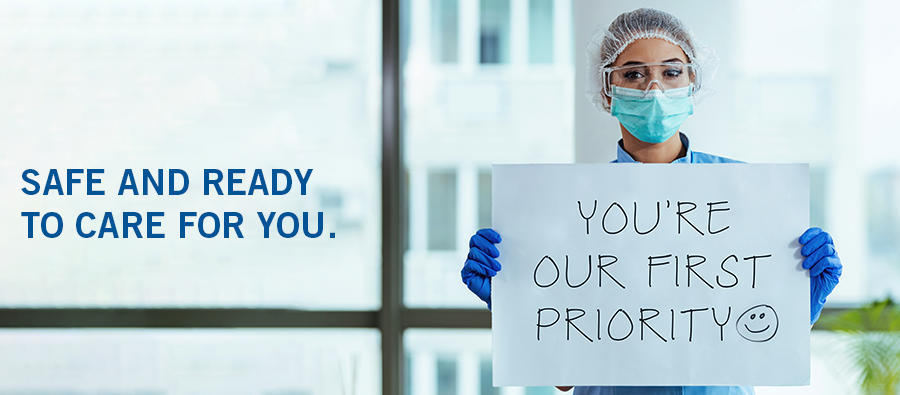 At The Medical Center of Southeast Texas, we're taking precautions to make sure our hospital is clean, safe and ready for your next visit.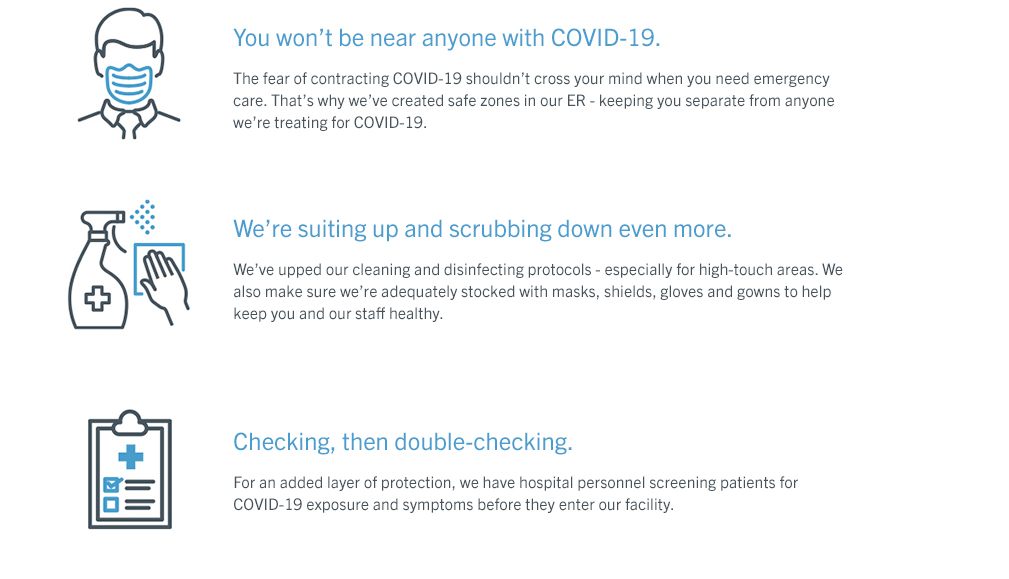 Your health and safety are our top priority.
Hospital Reopening Announcements
Our clinics are open, elective procedures are ready to be scheduled, and our emergency rooms continue to be a safe place to treat ALL emergencies. From serious conditions to aches and pains, your health care needs didn't stop. We know this. And now it's time to get you and your family the advanced medical care you need.
The Medical Center of Southeast Texas is taking additional, necessary preparations to ensure patients can receive compassionate care in a safe, carefully managed environment – with confidence and without fear.
Our Safe and Ready program consists of a rigorous five-point standard ensuring patient safety, confidence and convenience:
Expanded hours will allow previously cancelled procedures to be scheduled as quickly as possible.
Any COVID-19 related care takes place in designated areas away from other patients and their families.
Emergency Departments are reorganized to be a safe place to treat all emergency patients.
A stringent cleaning policy has been implemented throughout the hospital.
A strictly controlled visitor and masking policy is required for patient safety.
You can rest assured that we have made the necessary preparations to care for you in a safe, controlled and professional way.
We're here, and we're ready to provide the care you need.
Visitor Restrictions
NEW VISTOR GUIDELINES- Effective September 21, 2020. Guidelines do not apply to COVID PATIENTS.  All visitation for COVID positive patients will be conducted remotely through the use of phone calls,  or virtual video visitation.  These visits are scheduled with our staff. 
The Medical Center of Southeast Texas – Port Arthur and Beaumont – will begin allowing one ADULT visitor 18 years or older per day, for one hour, once per day during selected times. This change will take effect on September 21, 2020. Our visitor policy will be closely monitored and maintained as long as it is safe to do so.  
This new visitor policy includes surgical or procedural patients, those coming for lab work or imaging needs such as CTs or MRIs or X-rays, emergency visits or other health care needs. 
All visitors must wear a mask or face covering.
ALL Visitors are to enter through the Main entrance Monday - Friday for screening. 
(Weekend visitors will enter through the ER entrance for screening.) 
General Visitation 
ONE ADULT Visitor, ONE visit per day for ONE hour during select times.
10 am - 11 AM 
2 pm - 3 pm 
5 pm - 6 pm 
ER VISITATION 
ER patients needing assistance during a visit may be accompanied by no more than one adult support person.   
Labor and Delivery 
ONE Person over the age of 18 will be allowed during the labor, delivery and postpartum stay. *Any Support person will not be permitted to re-enter the building if they choose to leave the facility at any time during the mother's stay
NICU VISITATION
Limited to a 30 min visit per banded family member.
8 am and 6 pm.   Mothers who are still patients are allotted visitation at feeding times at 2 am, 5 am, 8 am, 11 am, 2 pm, 5 pm, 8 pm and 11 pm.
BEHAVIOR HEALTH 
12 pm - 1 pm 
5 pm - 6 pm 
*During behavior Health visit , no cell phones, purses, bags or weapons of any kind permitted
Exceptions will be made for end of life care. All other special circumstances will be considered by the care team. Permission must be received from our CMO, CNO or Hospital President.
To ensure the safety of patients and to provide a safe and clean environment for any visit to our facilities, we are intensely focused on new cleaning protocols and personal protection procedures to keep patients safe. We have also implemented new practices to ensure that any COVID-related care is done in an isolated area away from other patients and their families.  
We are committed to protecting your health.  Please help us to keep our communities safe.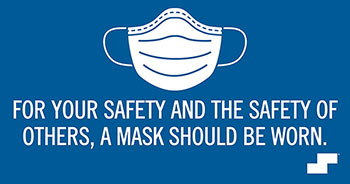 Everyone on Steward properties should have a mask on, including patients and visitors.
What to do if you're sick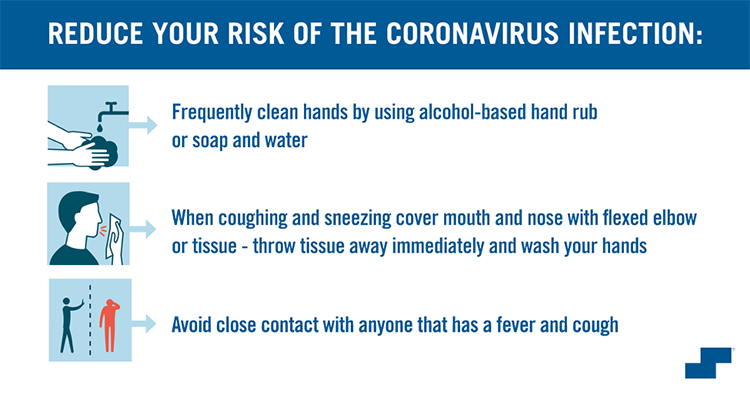 Stay home except to get medical care
Stay home: People who are mildly ill with COVID-19 are able to recover at home. Do not leave, except to get medical care. Do not visit public areas.
Stay in touch with your doctor. Call before you get medical care. Be sure to get care if you feel worse or you think it is an emergency.
Avoid public transportation: Avoid using public transportation, ride-sharing, or taxis.
Social Distancing
As much as possible, you should stay in a specific "sick room" and away from other people in your home. Use a separate bathroom, if available.
Limit contact with pets & animals: You should restrict contact with pets and other animals, just like you would around other people.
Although there have not been reports of pets or other animals becoming sick with COVID-19, it is still recommended that people with the virus limit contact with animals until more information is known.
Call Ahead before visiting your doctor
Call ahead: If you have a medical appointment, call your doctor's office or emergency department, and tell them you have or may have COVID-19. This will help the office protect themselves and other patients.
Monitor your symptoms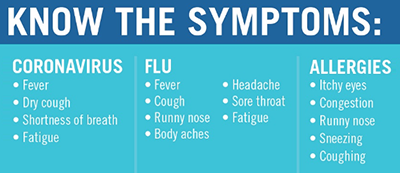 Seek medical attention, but call first: Seek medical care right away if your illness is worsening (for example, if you have difficulty breathing).
Call your doctor before going in: Before going to the doctor's office or emergency room, call ahead and tell them your symptoms. They will tell you what to do.