The Medical Center Names February Sunshine Award Recipient– February 2022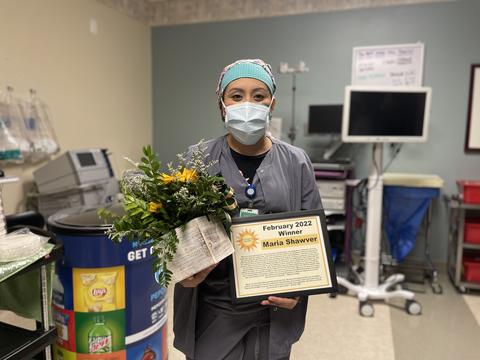 The Medical Center of Southeast Texas names it's February Sunshine Award recipient – Maria Shawver, an Endoscopy Technician who was nominated by her peers for this award!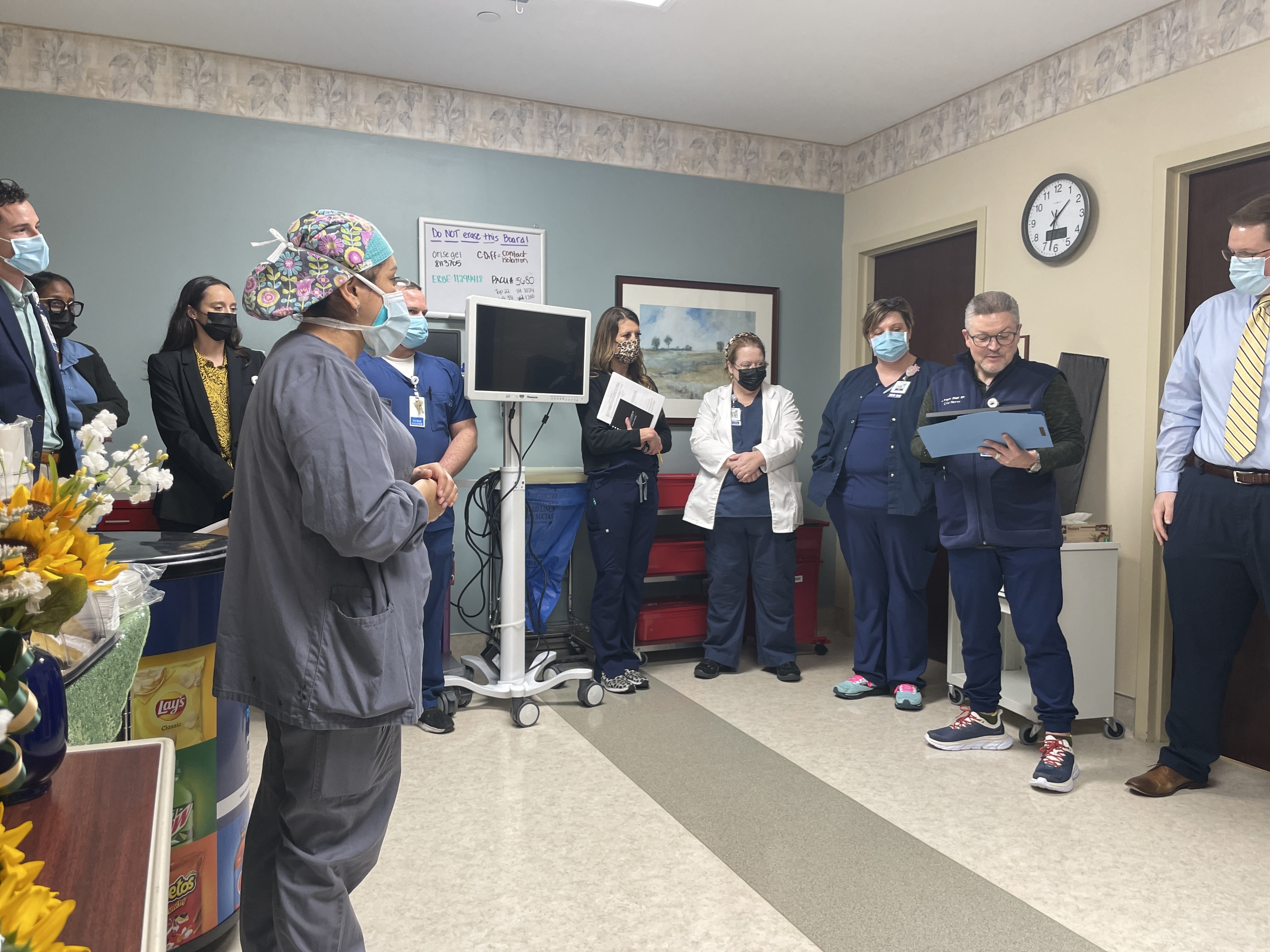 The Sunshine award exists to help recognize hospital staff members that support nursing staff! Without sunshine, DAISYs wouldn't be able to grow and likewise, nurses at The Medical Center wouldn't be able to do their jobs without so many people that work in the background to make everything possible.
Here are a few of the things people had to say about Maria when nominating her:
"Maria Shawver is a very special person. She is very kind, compassionate, and caring. She is a blessing to all of the people she comes in contact with. I have seen the way she interacts with the patients, and have witnessed the joy and healing she spreads to others. She is dedicated, driven, and inspirational."
"I remember many times that she has gone above and beyond while providing care to patients. One time in particular, she was caring for a patient who was about to have a colonoscopy. The patient did not speak English, had no family with her, and was visibly nervous and afraid. Maria translated for the patient, made her comfortable and calmed her, held her hand and assured her that we as the healthcare team would take excellent care of her. The patient smiled at Maria and thanked her. When the procedure was over, Maria cleaned her up and made sure the patient was taken care of before being transfer to the Post Anesthesia Care Unit. When the patient woke up, the first thing she asked for was Maria, with a warm smile on her face. "
"This is just one time out of many I have witnessed Maria spread joy to others. She is a very kindhearted and affectionate person who always puts others before herself. Her selflessness and kindheartedness to others are inspirational and she deserves to be recognized."
"Maria is a very hard working and dedicated Endo Tech. She goes above and beyond for her coworkers, patients, and physicians. She has multiple job responsibilities along with her regular technician duties at both campuses. She is a great asset to our Endoscopy department. We want her to know how much she is appreciated!"