The Medical Center of Southeast Texas Names Inaugural DAISY Award Recipients – January 2022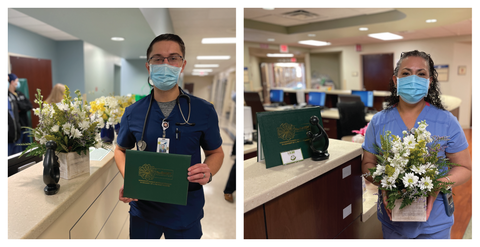 The Medical Center of Southeast Texas is excited to award its first ever DAISY award to not one, but two recipients in a rare double nomination.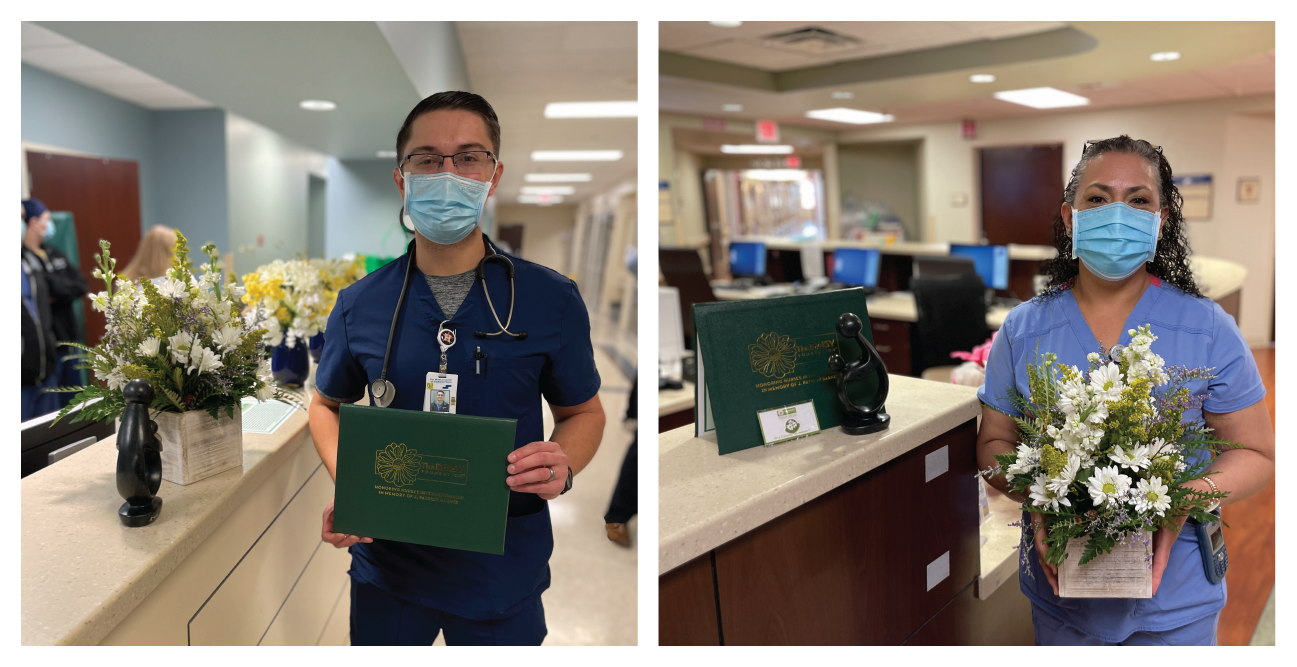 Luz Torres & Landon Procella were nominated in a heartwarming submission from a patient's family and the recognition committee knew this special nomination was perfect for the first ever DAISY award given out at it's campus.
These two nurses are the epitome of the care and compassion The Medical Center strives to give to every single patient that comes through the doors.
From the family of the patient: "These nurses not only gave exceptional care, they kept me in the loop 24/7. My paw paw spoke highly of these nurses and their families, which shows they took the time to talk with him and make him comfortable when I couldn't be there. When my grandfather had scary days and it was hard for me to comfort him, they both sat at bedside with me and held his hand.
These nurses are what it means to be a nurse. As a nurse myself, I strive to be like these two. Any patient in contact with them is a blessed patient. They don't just sit by and watch, they put their heart and soul into nursing and into every patient. Even after my paw paws passing they sent condolences and checked on my family daily. The Medical Center is blessed to have these nurses as staff. They will never know the comfort they brought me and my family."
The DAISY Award is a nationwide program presented in collaboration with the American Organization of Nurse Executives (AONE) that rewards and celebrates the extraordinary clinical skill and compassionate care given by nurses every day. The Medical Center of Southeast Texas is proud to be a DAISY Award hospital partner. To learn more about the DAISY Foundation, please visit their website here.