The Medical Center of Southeast Texas Announces Expansion of Executive Leadership Team with Appointment of Chief Medical Officer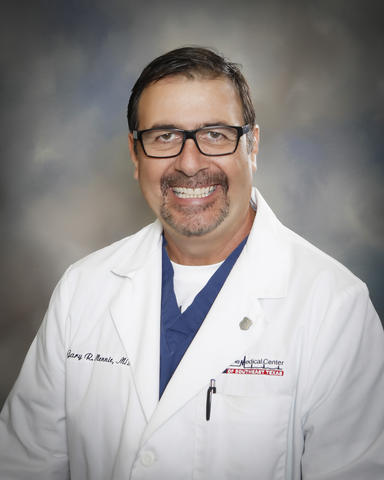 The Medical Center of Southeast Texas, a Steward Family Hospital, is pleased to announce Gary Mennie, M.D. has accepted the position of Chief Medical Officer (CMO) serving The Medical Center of Southeast Texas Health Care System for both Port Arthur and Beaumont Campuses.
In this capacity, he will assist the health care system's continuing efforts to further strengthen clinical quality, patient experience, regulatory compliance, care efficiency and growth. Dr. Mennie plans to also maintain his clinical work in OB/GYN as an active medical staff member of The Medical Center of Southeast Texas, of which he has been a part for nearly 15 years.
"I had the privilege of recruiting Dr. Mennie to the Southeast Texas market in 2004," states P. Craig Desmond, President of The Medical Center of Southeast Texas. "He has built an impressive career, holding several medical staff leadership roles for our hospitals, including Chief of Staff; Vice Chief of Staff; Secretary; Chair of Credentials; among several others." 
Dr. Mennie's leadership was instrumental in a recent all-encompassing electronic medical records platform conversion for Steward Health Care.  His role as Physician Champion over the project proved to provide great support to both physicians and the staff. "I know Dr. Mennie is highly respected by his peers and the employees at both hospital campuses," says Desmond. "I am confident that he will do a great job partnering with our entire team while continuing to provide excellent quality care and maintaining regulatory compliance."
"It is a privilege to serve as Chief Medical Officer for The Medical Center of Southeast Texas, a hospital I have called home for nearly 15 years," says Dr. Gary Mennie. "It's an exciting time, as I am stepping in during a period of incredible growth for this healthcare system. I look forward to working with the hospital team and my colleagues among the medical staff to streamline operational efficiency and improve clinical and quality initiatives. Together, we will work to achieve the ultimate goal of providing a safe and compassionate healthcare home for our patients, while delivering the highest level of quality care."
Dr. Mennie completed medical school from Ross University School of Medicine in 1995.  He then completed his residency in Family Practice from UTMB, Galveston and an OB/GYN Residency from Providence Hospital in 2004.  He is Board Certified in Family Practice and also a Fellow of the American Academy of Family Physicians and Fellow Texas Association of OB/GYN.