TMCSET to Launch New Animal Assisted Interaction Program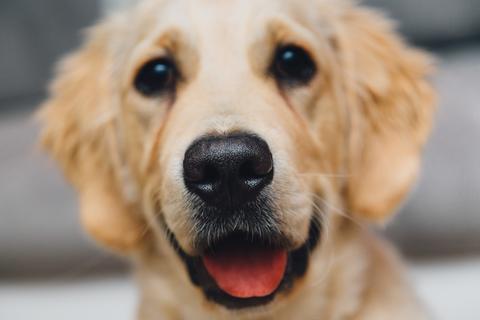 The Medical Center of Southeast Texas will launch a new PAWsitive Encounter Therapy (P.E.T.) Program on June 18 and welcome the public to this Kick-Off event
(Port Arthur, Texas: June 13, 2018) On June 18, The Medical Center of Southeast Texas will launch a new hospital-wide pet therapy program called P.E.T. (PAWsitive Encounter Therapy) Program.  This program will feature handlers and their animals certified through Intermountain Therapy Animals in AAI (Animal Assisted Interaction).
The new program launches with an educational course (worth 1 Contact Hour), held on June 18 at 11:30am in Classroom 4 of the hospital. A kick-off celebration will be hosted at 1 p.m. to welcome hospital staff and guests in the Hospital Auditorium. Attendees of the June 18 event will be invited to learn more about the new pet therapy program and to meet The Medical Center of Southeast Texas's animal partners and their handlers.
"We are very excited to launch this new program at The Medical Center of Southeast Texas," says Tammy Lilly, Director of Education, TMCSET. "We have had some terrific AAI (Animal Assisted Interactions) resources, such as Christi Wolfe, a wound care and hyperbaric RN who volunteers with SETX Paws 4 Love. Christi's input has been invaluable as we've pioneered our new P.E.T. Program. Many hands have helped us create this program and prepare for launch."
The Delta Society and Intermountain Therapy Animals are two nationally recognized non-profit organizations that ensure pet and handler members have successfully completed training and testing to participate in AAI. The Delta Society, which was founded in 1977, is a leading organization in connecting people with specially trained animals. The organization coordinates millions of therapy animal visits per year. Intermountain Therapy Animals is celebrating its twenty-first year of animal-assisted therapy services. The organization services individuals in a wide range of settings, from hospitals and psychiatric facilities to schools and libraries.
"The new pet therapy program will help us provide a higher level of care to patients in our community," says Richard Gonzalez, President of The Medical Center of Southeast Texas. "We are excited to enhance the therapeutic environment for our hospital's patients and visitors beginning this summer."
The Medical Center of Southeast Texas invites the public to come celebrate the launch of the new pet therapy program at 1 p.m. on June 18 at the hospital.
##
About The Medical Center of Southeast Texas
The Medical Center of Southeast Texas is a provider of leading-edge, quality healthcare services in a family-friendly environment. With two hospital locations serving the Southeast Texas region, we are never far from home. The full service hospital in Port Arthur, Texas is a 204 bed acute care facility that has earned numerous distinctions for quality including accreditations for Chest Pain, Stroke, Emergency, Neonatal Intensive Care and Orthopedics. Just down the road, conveniently located in the west end of Beaumont, The Medical Center of Southeast Texas Beaumont Campus is dedicated to providing leading-edge and exceptional emergency, surgical and diagnostic services to the Southeast Texas community. The Medical Center of Southeast Texas is a physician owned hospital that brings world-class medical expertise and compassion to the care of every patient.
About Steward Health Care System
Steward Health Care, the largest private, for-profit hospital operator in the United States, is a physician-led health care services organization committed to providing the highest quality of care in the communities where patients live. Headquartered in Boston, Massachusetts, Steward operates 38 community hospitals in the United States and the country of Malta, that regularly receive top awards for quality and safety. The company employs approximately 40,000 health care professionals. The Steward network includes more than 25 urgent care centers, 42 preferred skilled nursing facilities, substantial behavioral health services, over 7,300 beds under management, and approximately 1.5 million full risk covered lives through the company's managed care and health insurance services. The total number of paneled lives within Steward's integrated care network is projected to reach 3 million in 2018.
Steward's unique health care service delivery model leverages technology, innovation, and care coordination to keep patients healthier. With a culture that prioritizes agility, resourcefulness, and continuous improvement, Steward is recognized as one of the world's leading accountable care organizations. The Steward Health Care Network includes thousands of physicians who help to provide more than 12 million patient encounters per year. Steward Medical Group, the company's employed physician group, provides more than 4 million patient encounters per year. The Steward Hospital Group operates hospitals in Malta and states across the U.S. including Arizona, Arkansas, Florida, Louisiana, Massachusetts, Ohio, Pennsylvania, Texas, and Utah.