Steward Medical Group Welcomes Garrett K. Peel, MD, MHS, FACS - Chief of General, Breast and Bariatric Surgery for The Medical Center of Southeast Texas Beaumont Campus
June 1 2018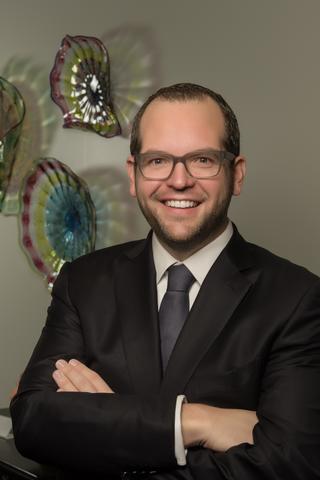 Steward Medical Group is pleased to welcome Garrett K. Peel, MD, MHS, FACS. The addition of Dr. Peel enhances access to care in the community for patients of Steward Health Care. Steward is one of the world's leading accountable care organizations that focuses on providing high-quality, affordable care at the right place, and at the right time, in a convenient, close-to-home setting for patients.
Dr. Peel is board certified in General Surgery and is a Fellow in the American College of Surgeons. He has a special clinical interest in general surgery, as well as other fields of surgery, including minimally invasive, breast, vein, metabolic weight loss, and laparoscopic colon and rectal. He also specializes in the TIf Esophyx procedure for gastroesophageal reflux disease (heartburn).
Dr. Peel is accepting new patients at The Medical Center of Southeast Texas Beaumont Campus (6025 Metropolitan Drive, Beaumont, TX). Appointments may be scheduled by calling the practice at (409) 617-7700.
"I am excited to join Steward Medical Group and look forward to continuing to care for our community's residents and neighbors," said Dr. Peel. "As a surgeon, it is my goal to enable patients to live their highest quality of life and provide the care they need for optimum health."
Dr. Peel completed his General Surgery Residency at the Mayo Clinic in Rochester, Minnesota. He earned his medical degree at The George Washington University School of Medicine in Washington, D.C., and his Master of Health Science degree at the Johns Hopkins University School of Hygiene & Public Health. He was named a Super Doctors Rising Star in 2015, 2016 and 2017.
"We are delighted to have Dr. Peel join our team of providers at Steward Medical Group," said Sanjay Shetty, MD, MBA, President of Steward Medical Group. "Dr. Peel brings a strong commitment to providing care in the community and patients will benefit from his skills and expertise."
"Dr. Peel has brought tremendous value to our local community as Chief of General, Breast and Bariatric Surgery for The Medical Center of Southeast Texas Beaumont Campus," says Richard Gonzalez, CEO of The Medical Center of Southeast Texas. "Now, we're excited to have him join Steward Medical Group, which will allow him to continue supporting the Beaumont area."