Southeast Texas Medical Associates Joins Steward Medical Group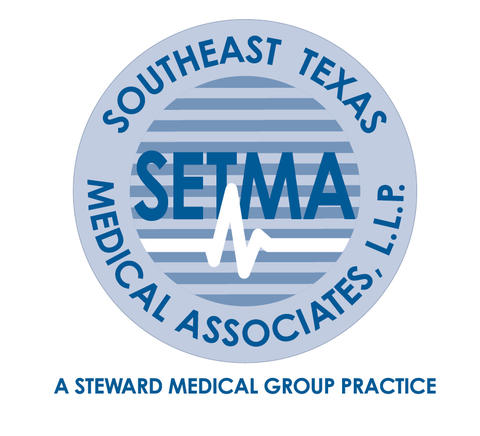 BEAUMONT – (Jan. 3, 2019) – Southeast Texas Medical Associates, which has deep roots in the Beaumont and Port Arthur communities, has joined Steward Medical Group, the entities announced today. The medical group is a part of Steward Health Care, which is the largest private health care network in the United States. The move expands access to high-quality health care for thousands of patients.
Southeast Texas Medical Associates, also known as SETMA, has more than 36 providers who offer health care services including Internal Medicine, Family Medicine, Cardiology, Neurology, Physical Therapy, and Rheumatology. Physicians and staff see patients at six locations including clinics in Beaumont, Nederland, Orange, and Lumberton. The practice has been recognized as a national leader for its early adoption of electronic medical records and patient-centered care. In 2015 it was also named a "Game Changer" in U.S. health care by the Medical Group Management Association.
Dr. Syed Anwar and Dr. Muhammad Aziz, MD, members of the SETMA leadership team, said patients will benefit in multiple ways by the group joining Steward Medical Group. "Through Steward's network, we will be able to offer our patients more services at more facilities, and provide comprehensive, collaborative care," said Dr. Anwar.
"We will also continue to offer our patients access to state-of-the-art technology that will enable us to focus on preventative medicine and wellness as we work with patients to help improve and ensure the overall health of our community," said Dr. Aziz.
Steward Medical Group is a dynamic and growing physician-led multispecialty practice group that is a key part of Steward Health Care, a world-renowned accountable care organization. The medical group operates practices in 11 states, with both primary care and specialties ranging from Women's Health to Advanced Cardiac Surgery.
"We are proud to welcome the providers and staff of Southeast Texas Medical Associates to Steward Medical Group," said Sanjay Shetty, MD, MBA, president of the medical group. "They bring a wealth of experience in practicing patient-centered care, which aligns perfectly with our patient-centric approach of focusing on achieving the highest possible quality at an affordable price, and providing the best health care to our patients in a setting close to home."
Steward's presence in Texas includes the Beaumont and Port Arthur campuses of The Medical Center of Southeast Texas, in addition to hospitals and practices in Houston, Odessa, San Antonio and Texarkana. The Medical Center of Southeast Texas campuses include a 204-bed acute care hospital in Port Arthur which has earned numerous distinctions for quality including accreditations for chest pain, stroke, emergency, orthopedics, and neonatal intensive care. The Beaumont campus, conveniently located in the west end of Beaumont, is dedicated to providing leading-edge and exceptional emergency, surgical, and diagnostic services.
"The physicians and clinicians at Southeast Texas Medical Associates are a team of talented and skilled providers whose care of their patients has been of great benefit to the region," said Chris Hartle, regional president of Steward hospitals in Texas. "SETMA doctors and providers at other Steward practices in our community will work collaboratively to deliver the right care, in the right place, at the right time."
The experienced physicians and clinicians at SETMA are accepting new patients. Anyone needing to schedule an appointment may call 409-833-9797. The practice has providers in six locations, including Beaumont, Nederland, Orange, and Lumberton. More information is available at www.setma.com.
About Steward Health Care
Steward Health Care is the largest private, for profit physician led health care network in the United States. Headquartered in Dallas, Texas, Steward operates 36 hospitals in the United States and the country of Malta that regularly receive top awards for quality and safety. The company employs approximately 40,000 health care professionals. The Steward network includes multiple urgent care centers and skilled nursing facilities, substantial behavioral health services, over 7,900 beds under management, and approximately 2.2 million full risk covered lives through the company's managed care and health insurance services.
The Steward Health Care Network includes five thousand physicians across 800 communities who help to provide more than 12 million patient encounters per year. Steward Medical Group, the company's employed physician group, provides more than six million patient encounters per year. The Steward Hospital Group operates hospitals in Malta and nine states across the U.S., including Arizona, Arkansas, Florida, Louisiana, Massachusetts, Ohio, Pennsylvania, Texas, and Utah.