The Medical Center Names August Sunshine Award Recipient – August 2022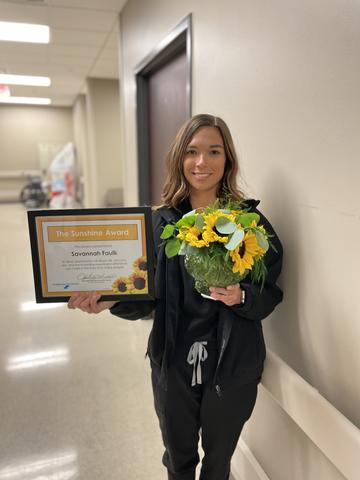 We're honored to award this month's  Sunshine Award to Savannah Faulk, one of our most valued Radiological Technicians in our Imaging department.
Here are a few of the things people had to say about Savannah when nominating her:
"Savannah continues to show the best customer service to all patients and guests of the Medical Center Beaumont Campus. She goes above and beyond each day by making sure that when a patient is finished with their MRI, she brings them out to their car (either by wheelchair or by walking beside them). She makes the patient and patient's family feel valued and appreciated.
She shows teamwork by assisting our pre-assessment nurse in helping draw blood from kids and infants. She even helps by hold crying infants while parents are in for testing. She embodies the term of a true team player and is a treasured asset to our team."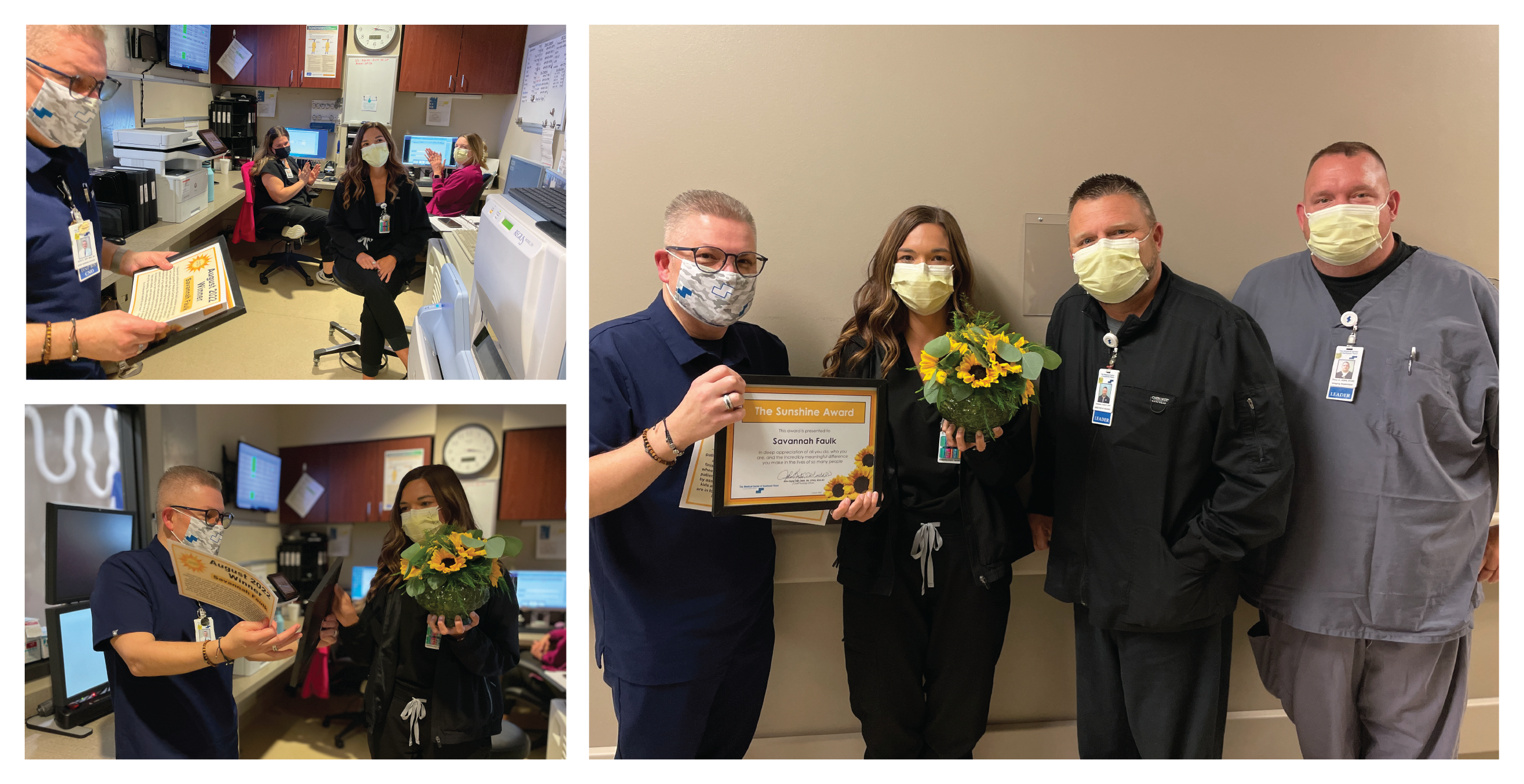 The Sunshine award exists to help recognize hospital staff members that support nursing staff! Without sunshine, DAISYs wouldn't be able to grow and likewise, nurses at The Medical Center wouldn't be able to do their jobs without so many people that work in the background to make everything possible.