The Medical Center of Southeast Texas Announces New Chief Revenue Officer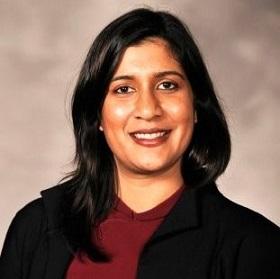 The Medical Center of Southeast Texas is pleased to announce the arrival of the newest member of the Executive Leadership team, Roshani Patel, as our new Chief Revenue Officer!
"As we strive to provide the best care for our pateints in every aspect, Roshani will be vital in our success on the financial front," said Josh Snow, President of The Medical Center. "She possesses a wide range of skills and experiences that will benefit us tremendously, and I look forward to her contributions." 
Roshani is an accomplished healthcare executive with over 20 years of clinical operations, revenue cycle and technology experience. She has extensive knowledge of healthcare industry operations and consulting practices, including strategic analysis and planning, operational improvement and change management, clinical and patient financial services information systems, project and product management, healthcare systems product development, vendor selection and management, and healthcare ancillary and specialty technology. Roshani has a strong passion for helping the community by helping to improve the healthcare of the people within it.
Roshani is a born and bred Texan hailing from the Gulf Coast. In her spare time, she loves spending time with her nieces and nephews, enjoying some quality pool time, scuba diving and traveling. Roshani has a Bachelor of Science from the University of Texas at Austin and a Master's of Healthcare Administration from Texas State University.