Medical Center LVN, Magana Jimenez, Earns U.S. Citizenship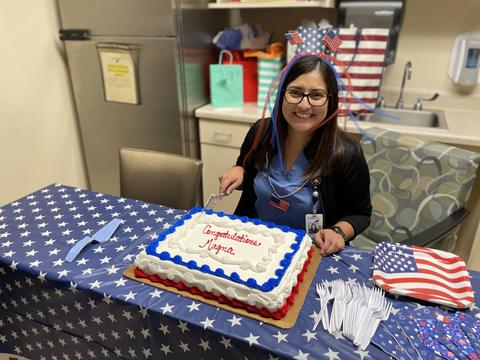 It takes all types of people to make The Medical Center an amazing provider for our patients in our Southeast Texas community. And today we're celebrating one of our very own, Magna Jimenez, LVN in our Day Surgery Department.
Why, you may ask? Because as of Wednesday, Magna is officially a United States citizen! Her amazing team threw her a celebratory party today to honor her commitment and achievement and even wore matching red white and blue tennis shoes! The entire department was so proud of her as if they were her own parents.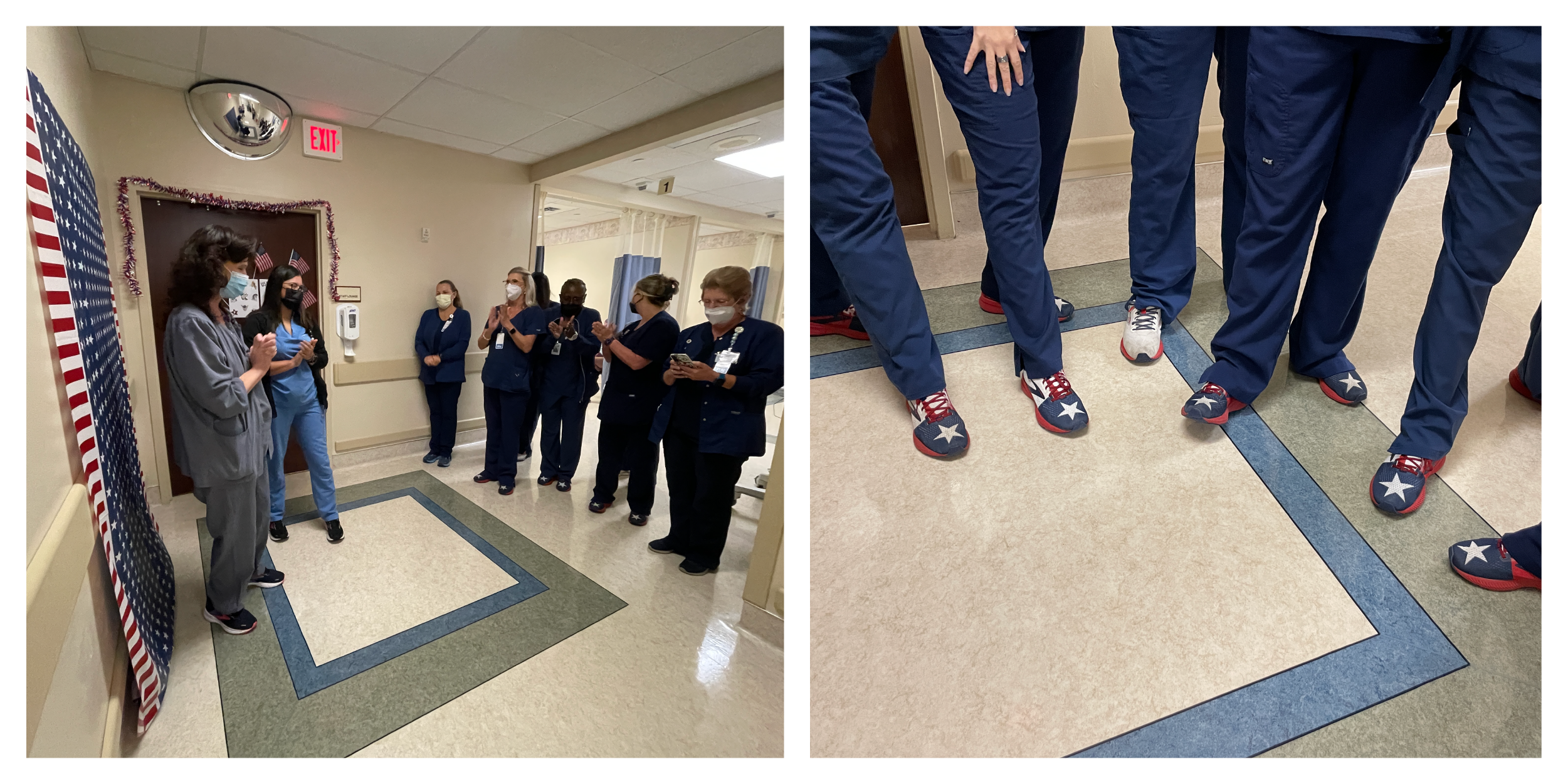 Magna came to the U.S. five years ago from Honduras with her mom and five siblings. She started out as a CNA in our Med Surg department and then went back to school for her LVN. When she completed her LVN, she came back to work with us in our Telemetry department and eventually transferred to Day Surgery, where she plans to now pursue her RN!
We couldn't be more excited that she has chosen to be part of our #MCSETFamily and we're SO proud of how far she has come in such a short amount of time.