The Medical Center of Southeast Texas Awards May DAISY Award Recipient – May 2022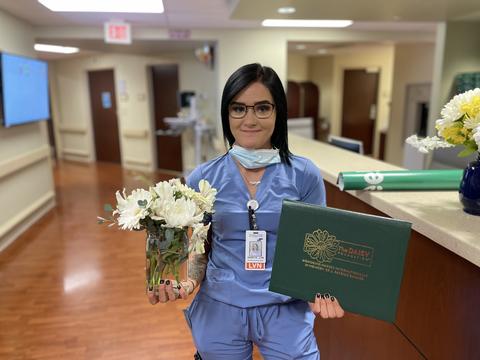 Announcing the DAISY Award recipient for May 2022 is Daisy Kinney, an LVN in Telemetry at The Medical Center of Southeast Texas!
Read on to see why one of our patients nominated Daisy for the award:
"Daisy was my nurse for a couple of weeks. She caught my vitals going down and called a rapid. I truly feel if she was not my nurse, I wouldn't be here anymore. Although she is not my nurse anymore, she still comes and checks on me often. She offers to assist with anything I need even though she isn't my nurse. I am very thankful to know how much she cares for me."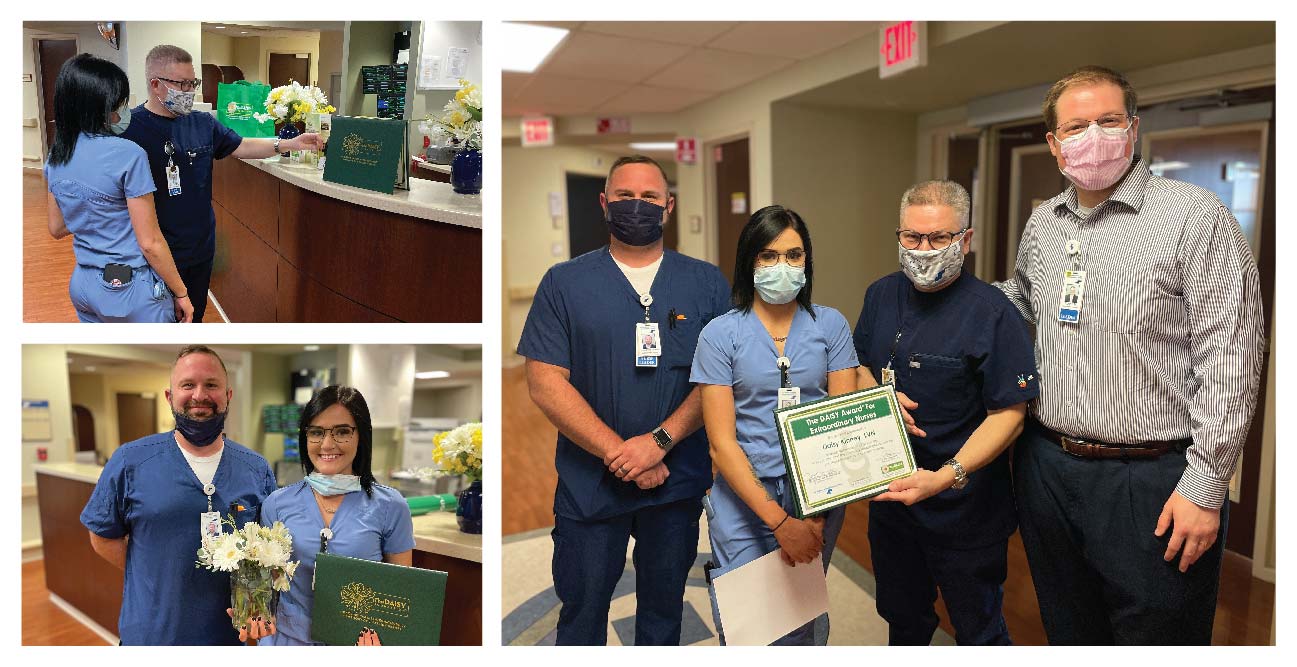 The DAISY Award is a nationwide program presented in collaboration with the American Organization of Nurse Executives (AONE) that rewards and celebrates the extraordinary clinical skill and compassionate care given by nurses every day. The Medical Center of Southeast Texas is proud to be a DAISY Award hospital partner. To learn more about the DAISY Foundation, please visit their website here.