The Medical Center of Southeast Texas Awards March DAISY Award Recipient – March 2022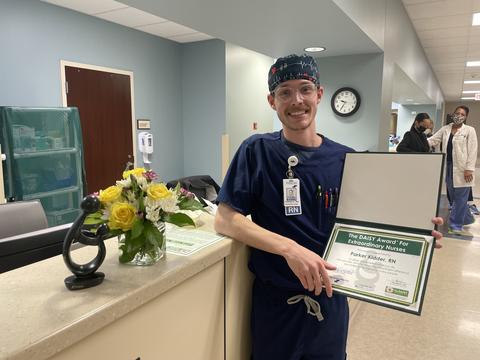 This month's DAISY recipient at the Medical Center of Southeast Texas is Parker Kidder, an RN in the ICU!
Read below for some of the many reasons he was nominated for the award:
"Parker always has a smile on his face and is happy to help wherever needed.
He was sent to the telemetry floor and had a patient that was coming down to ICU after a procedure. To help relieve the patient and family of anxiety he sat and gave them a run down on the unit.
All his patient's have nothing but positive feedback about him."
"Parker always has the GREATEST attitude and his patients are his center focus. He is a true advocate for his patients, goes above and beyond with the physicians to ensure his patients receive the very best care while in our facility.
He received a critical post CABG patient in ICU and was attentive to his care. Due to his critical thinking and compassion, this patient made a full recovery after almost a month and went home."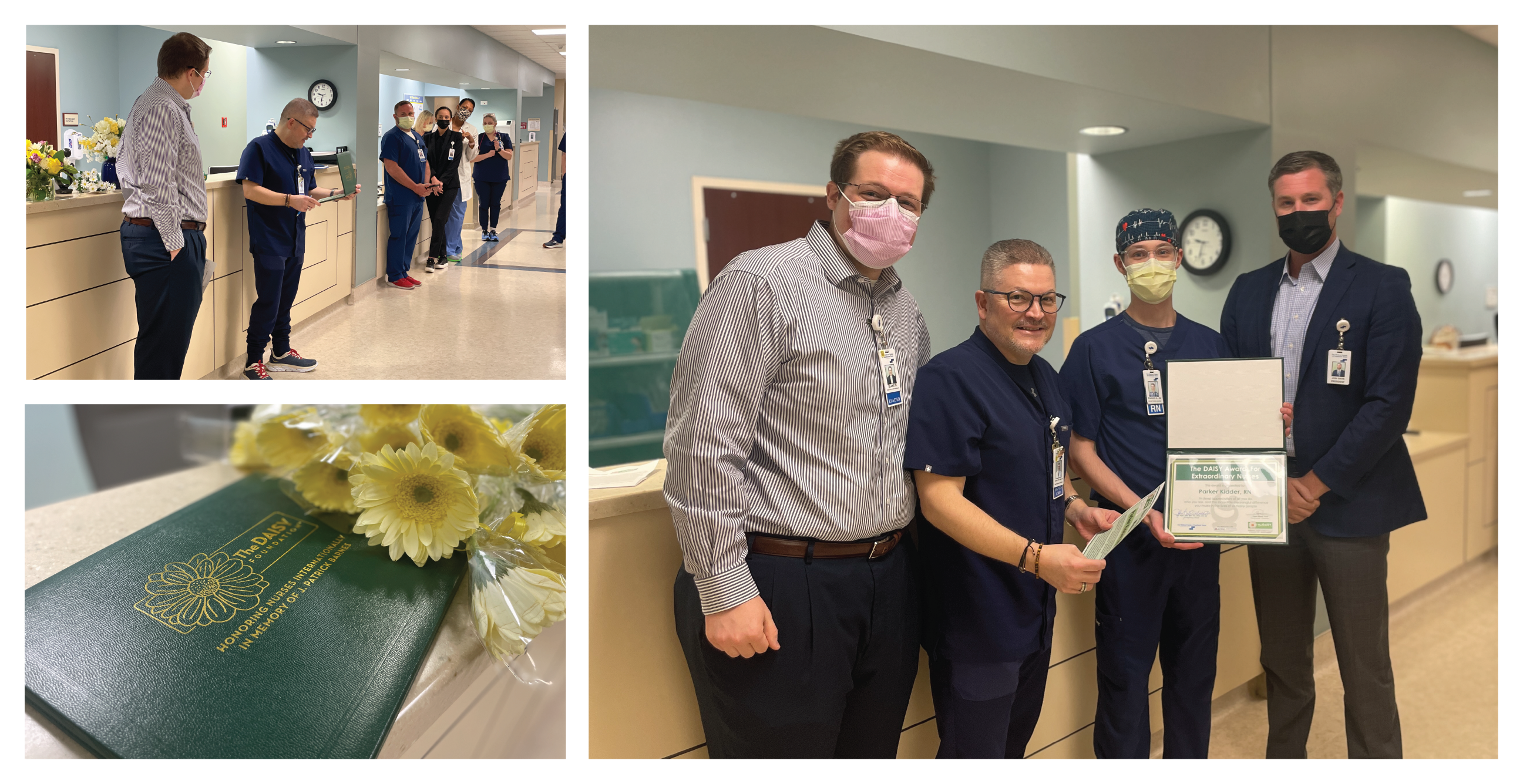 The DAISY Award is a nationwide program presented in collaboration with the American Organization of Nurse Executives (AONE) that rewards and celebrates the extraordinary clinical skill and compassionate care given by nurses every day. The Medical Center of Southeast Texas is proud to be a DAISY Award hospital partner. To learn more about the DAISY Foundation, please visit their website here.