The Medical Center of Southeast Texas Awards June DAISY Award Recipient – June 2022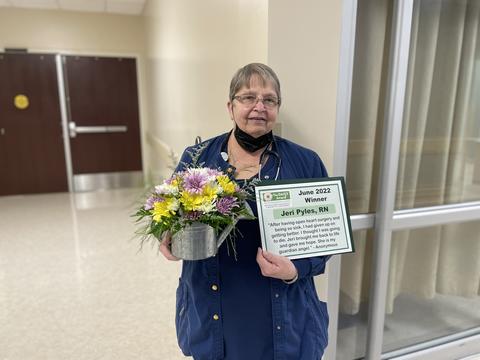 This month's DAISY recipient at the Medical Center of Southeast Texas is Jeri Pyles, an RN in the ICU Department!
Jeri was nominated by a patient who credits Jeri for the reason they're still alive today:
"After having open heart surgery and being so sick, I had given up on getting better. I thought I was going to die. Jeri brought me back to life and gave me hope. She is my guardian angel."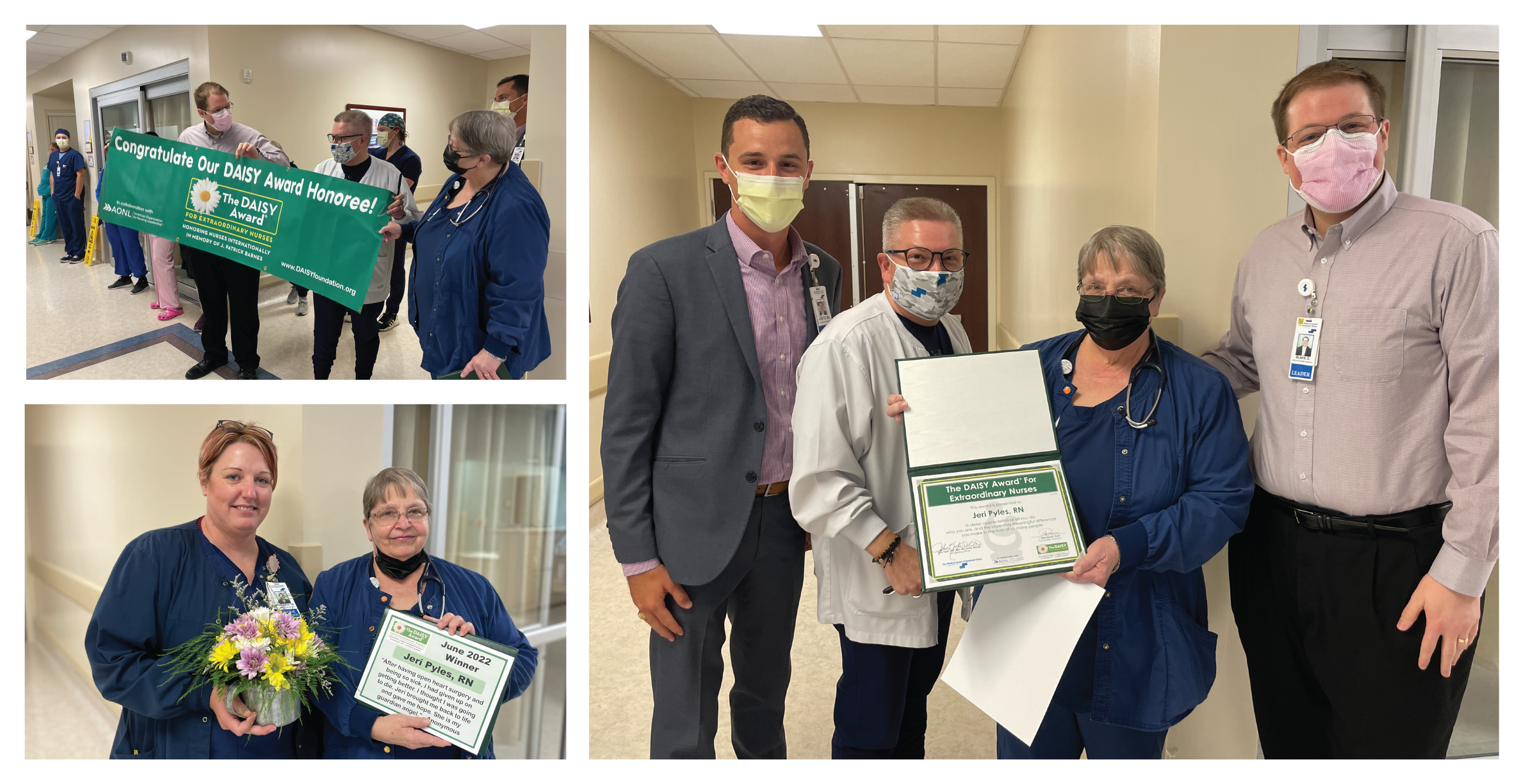 The DAISY Award is a nationwide program presented in collaboration with the American Organization of Nurse Executives (AONE) that rewards and celebrates the extraordinary clinical skill and compassionate care given by nurses every day. The Medical Center of Southeast Texas is proud to be a DAISY Award hospital partner. To learn more about the DAISY Foundation, please visit their website here.